As a prominent country of the eastern Europe, Ukraine's emerging market is gaining interest to international investors.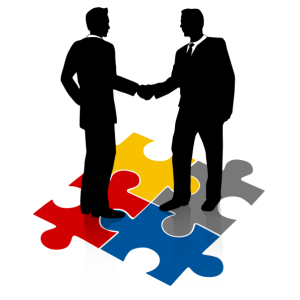 In summer of 2012, Ukraine successfully co-hosted the prestigious Euro football tournament, tagged Euro 2012. It was also an occasion Ukraine utilized to showcase it's beautiful scenery, businesses landscape and historical areas of interest to tourists, holiday makers and investors.
Not surprising, therefore, that after the successful co-hosting of the Euro 2012 coveted football tournament, the volume of international investment in Ukraine remarkably increased.
From finished products, mechanized machinery, metal works, coal / it's derivatives, agro-allied products, forestry, medication, chemicals, pure technological and scientific products, Ukraine offers an array of choices to make.
Language barrier and access to direct providers of these products and services has, over the years, limited the success of interested international companies that wanted to tap into, and explore these business opportunities.
The right information on taxation, and legislative limitations are also not readily available.
To bridge this gap, OguCS ltd., assists interested individuals and international investors provide professional and customized reports on specific areas of business interest, completely eliminating the guess-work. For companies and individuals planning to have a physical presence, this is an inevitable starting point that enables them make an informed investment decision.
Each report is customized to suit the need of the client for the business area of interest, and turn-around time could be from a few weeks to a month, depending on the specific project requisite.
OguCS Ltd., also offers brokerage for goods and services of Ukrainian origin. International companies that do not have the capacity to have a physical presence, but still want to tap into the business opportunities available in Ukraine, could also use our brokerage services to get started.
We also, recently, launched the Ukraine tour, city guide, sight-seeing and business trips services. This service is a total package, that can fully handle the logistics of Ukrainian trip, whether for business or leisure. It comprises of transport services, provision of accommodation in a safe and quality hotel or an apartment, city guide / escort and translation services on request. Because these logistics need to be well planned, it has to be booked in advance, for smooth and efficient operations.
For information on any of the afore-mentioned, send us a mail via our support section. Select "Ukraine Business Brokerage" from the help topic drop down in the support desk.